AshtonUSA is The Official Website for Ashton Illinois!
HUGE INDOOR RUMMAGE SALE, BAKE SALE & GARDEN CENTER
Reynolds U.M. Church
Friday, May 1st: 8am-4pm
Saturday, May 2nd: 8am-1pm
Saturday Markdowns!
Reynolds U.M. Church
2496 Reynolds Rd, Ashton
(815) 453-2513t
Check out the Facebook page for this event!

TORNADO RELIEF EVENT
Saturday May 16, 2015
Chana Auction Barn
Free one-stop shopping event for survivors of the April 9 tornado
Chana Auction Barn offers these items
FREE FOR THE TAKING
All the essentials that survivors need to set up a new home
*Please bring your Red Cross Verification to show you are a tornado-affected family*
Household items, clothing, cleaning supplies, food, water, diapers, baby supplies, paper towels, dog food, cat food, bedding, pillows, towels, toys, furniture, dishes, and more!
Chana Auction Barn is still taking donations for this event.
Drop off and setup Friday, May 15 9-5

Click on the above picture to view a larger image
Click here to check Chana Auction Barn's Facebook page for event updates
Chana Auction Barn
620 Stone Hill Road, Chana IL.
815.222.7001
---
Support Ashton Tornado Victims
If you would like to support the tornado victims in Ashton, the Ashton Community Fund is accepting donations.
Donations can be sent to PO Box 349, Ashton, IL 61006
Or can be made at the First National Bank of Ashton
Make your check payable to the fund and write "tornado" in the memo line. All money will go directly to the two Ashton families affected - the James family and the Shaulis family. If you would like to designate who you would like to receive the donation, please do so. Any donations not marked specifically will be split between the two families. There are no administration costs with this fund's organization. 100% will be donated!
We are ASHTON STRONG!
---
Watch the Decorah Eagles Nest LIVE


Broadcast live streaming video on Ustream
---
WANTED: Your pictures of Ashton's history!!
We are gathering information and pictures for a nice book of Ashton's history in honor of the 150th. Do you have any old pictures that would help tell the story of Ashton? Please share them with us by bringing copies or the originals (all will be returned to you) to the Village Office or contact Sandy Pankhurst. The book will be published and available for sale after the June celebration so that pictures from the 150th can be included in the book. Please submit detailed information about the picture(s), including the names and places appearing in the photograph.
Please submit pictures now through June 14, 2015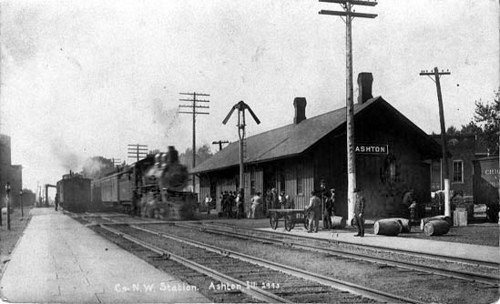 Got a picture like this? Send it in now?
---
Village of Ashton
PO Box 186
810 Main Street
Ashton IL 61006
---
Ashton Illinois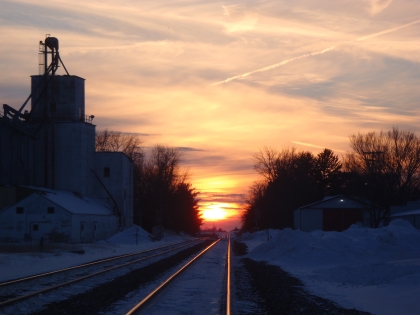 Click on the above picture to view a larger image
Picture courtesy of Eric Hetzler, Ashton Computer Center
Want to be a contributor by submitting pictures or event information for Ashton Illinois and the surrounding Lee County Illinois area? Great! Just contact us and we will add you to our list of guest editors. Send an email to lynn@ashtonusa.com or call Ashton Computer Center at 815-453-7717.
---
Check here often for up-to-date information on Ashton Illinois community events in and around Ashton Illinois.
Got questions or comments? Contact Lynn at Ashton Computer Center
815-453-7717
lynn@ashtonusa.com





Lee County Courts